Low Profile Loadcells, S-Beam Loadcells, Mini-Beam Loadcells for All Ranges, GOLD Standard Loadcells, Force Sensors and Torque Measurement.
Founded in 1968, Interface Inc. is a U.S. based woman owned technology manufacturing company located in Scottsdale, Arizona.
Our 60,000 square foot multi-facility campus is located in Scottsdale Airpark. Our plant includes corporate offices, state of the art manufacturing facility, accredited calibration laboratory and multi-faceted machine shop. We lead the world in force measurement solutions; designing, manufacturing, and we guarantee the highest quality performance load cells, torque transducers, multi-axis sensors, and related instrumentation available.
Our engineering team provides force measurement solutions to the aerospace, automotive, energy, factory automation, medical which includes the test and measurement industries as well. Interface products can measure from grams to millions of pounds in hundreds of models and physical sizes. By maintaining the entire process, from design, machining, strain gauge manufacturing and assembly, and in our own facilities, we can ensure the highest degree of performance possible.
Our reach and influence is global as the preeminent force measurement solutions supplier to Fortune 100 companies worldwide, including Boeing, Airbus, NASA, Ford, GM, Johnson & Johnson, National Institute of Standards and Technology (NIST), and National Metrology Institute of Germany (PTB) and thousands of certified calibration labs. Our in-house calibration labs, certified to ISO-17025 and ANSI Z540.1, support a variety of test standards including ASTM E74, ISO-376, and many others.
When the world's most respected companies need to perform static and fatigue tests on their products, they use Interface branded force measurement products and solutions.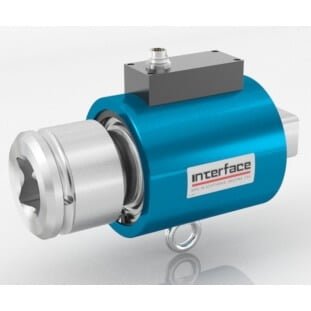 Featured Products
With long and lasting arrangements with suppliers, we offer stability in supply.
No featured products have been selected for this brand/service.