McCrometer

V-Cone Flowmeter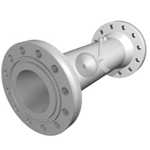 McCrometer's V-Cone® Flow Meter is an advanced differential pressure instrument, which is ideal for use with liquid, steam or gas media in rugged conditions where accuracy, low maintenance and cost are important. The V-Cone is especially useful in tight-fit and retrofit installations.
View More
FPI Mag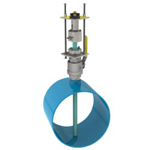 The FPI Mag is ideal for capital or maintenance projects, retrofits and sites never before metered. The unique combination of accuracy, ease of installation and total cost savings make the FPI Mag the perfect choice for a wide range of Municipal and Industrial Applications. It really is The Next Generation Mag Meter.
View More
Wafer Cone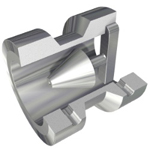 Engineers with small line size processes rely on the versatile Wafer-Cone Flow Meter for superior accuracy and repeatability. The space-saving unit is easy to install. It's ideal for tight-space installations and retrofits. It requires almost no maintenance. The Wafer-Cone further reduces life-cycle costs with a long life.
View More
McPropeller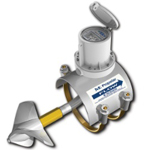 McCrometer has set the standard for ease-of-use and value in the agricultural, municipal, industrial and turf markets since 1955.
Our leading-edge propeller flow meters offer economical and versatile water flow measurement, especially suited to dirty water flows, municipal and other high-volume water applications.
View More
Ultra Mag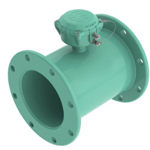 The Ultra Mag is an advanced, leading-edge magnetic flowmeter that requires only 1D upstream and 0D downstream of most flow disturbers, and still maintains 0.5% accuracy across a large flow range. The field-proven electromagnetic flow meter was designed for the specific needs of the industrial and water & wastewater industries. The mag flow meter's unique NSF-approved UltraLiner™ provides superior electrical insulation as well as excellent protection against corrosion and abrasion.
View More
M1104 Fire Hydrant Flowmeter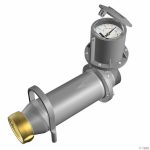 Designed for testing the flow rate of fire
hydrants, the M1104 fire hydrant flow
meter also provides totalisation for use in
determining collectible revenue for temporary
hydrant deliveries.
The compact design enables the operator
to quickly and easily install the flow meter
for instantaneous and accurate flow measurement. The short length design and convenient carrying handle facilitates installation, particularly in cramped spaces. Contact AMS-IC for further information sales@ams-ic.com.au