McCrometer

V-Cone Flowmeter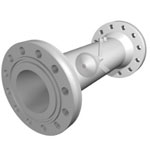 McCrometer's V-Cone® Flow Meter is an advanced differential pressure instrument, which is ideal for use with liquid, steam or gas media in rugged conditions where accuracy, low maintenance and cost are important. The V-Cone is especially useful in tight-fit and retrofit installations.
View More
ExactSteam™ V-Cone® Flowmeter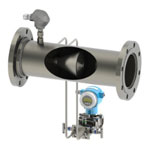 McCrometer's ExactSteam V-Cone System is a complete flowmeter for steam metering, factory configured for energy metering
or mass flow. The meter accurately measures steam across the entire range with technologyleading low flow cut off. In addition, V-Cone technology enables the lowest permanent pressure loss to maximize plant efficiency.
View More
Wafer Cone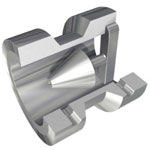 Engineers with small line size processes rely on the versatile Wafer-Cone Flow Meter for superior accuracy and repeatability. The space-saving unit is easy to install. It's ideal for tight-space installations and retrofits. It requires almost no maintenance. The Wafer-Cone further reduces life-cycle costs with a long life.
View More
VM V-Cone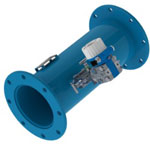 The VM V-Cone System has an advanced differential pressure flow sensing design. The flow meter features built-in flow conditioning for superior accuracy. The VM V-Cone is the ideal new or retrofit flow meter for multiple clean water and wastewater treatment applications.
View More