FLOW GASES - FLUID COMPONENTS INTERNATIONAL LLC

ST50 Mass Flow Meter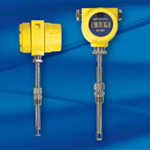 The Model ST50 is a compact, low cost solution for accurate, repeatable flow rate measurement of air, compressed air or nitrogen. This insertion-style flow meter has no moving parts and is available in probe lengths for installation into pipe diameters from 63 mm to 610 mm. It is easily connected into the pipe via a 1/2 inch or 3/4 inch NPT compression fitting.
View More
ST98HP Mass Flow Meter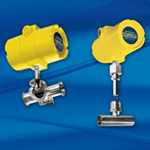 The ST98 High Purity mass flow meters are ideally suited for the pharmaceutical, biotech, food and beverage and semiconductor industries. FCI's thermal dispersion technology provides exceptionally accurate and repeatable indications of mass flow rate.
View More
ST75 Series Mass Flow Meters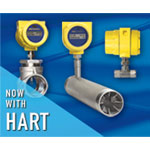 The ST75 Series thermal flow meters are a compact, low cost solution for accurate, repeatable direct mass flow measurement of air and gases. These in-line (spool-piece) style flow meters have no moving parts and are available for use in pipe diameters from, 6 mm to 51 mm. Process connection options include male NPT, female NPT, and flanged. These thermal flow meters feature wide 100:1 turndown and depending on pipe size, will measure from 0,01 NCMH to 950 NCMH.
View More
ST100 Series Mass Flow Meters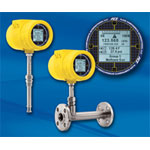 The ST100 is an all-new, thermal dispersion technology gas flow meter that combines the most feature- and function- rich electronics. The industry's most advanced flow sensors achieve a truly state-of-the-science flow metering solution for industrial processes and plant applications.
View More
ST98B-AN-Mass Flow Meter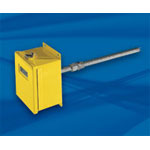 The ST98B-AN BASIC insertion type FlexMASSter sets a new standard for thermal mass flow meter performance, ease of use and installed value for Air or Nitrogen service. This field selectable insertion unit features an application-specific instrument package for fast ordering, simple installation and precision measurement.
View More