AMS WELCOMES NTRON GAS MEASUREMENT, SPECIALISTS IN GAS MEASUREMENT SOLUTIONS TO OUR PORTFOLIO.

AMS is proud to announce that we have been appointed distributor for the NTRON range of Oxygen and gas measurement solutions. The product range fills a gap in our product portfolio. Our analytical product specialist, Dion Houtman, has been exploring the product range and has uncovered some special applications for the NTRON product range.
Ntron Ltd was formed in 1987 with a focus on the measurement and control of oxygen and other gases for safety, environmental and general industrial applications.
​
Ntron strives to exceed customer expectations by continually innovating better and more efficient gas analysis and control solutions to help maximize process efficiency, improve product quality, protect the health and safety of personnel and the environment, as well as preserve capital equipment and investments.
​
Ntron are proud of our reputation developed since our formation and have established a position as market leader in the design and manufacture of gas measurement systems for process and people safety in a wide variety of industries and applications. At Ntron Gas Measurement Ltd our philosophy is very straightforward: we create simple solutions with global applications. More information can be found on the NTRON website, till AMS has updated their website.
How to Get Air and Gas Flow On Modbus

One of the primary and most often used bus communication protocols deployed in plant and process operations is Modbus. This open architecture, master-slave/client-server communication has been a de facto standard since Modicon's initial release in 1979. According to the Modbus organization, there are more than 7 million Modbus nodes operating in North America and Europe alone.
Getting flow measurements over Modbus has always presented extra considerations because of the vast options for flow rate engineering units, totalized flow (and to allow resetting or not), and their resolutions.
With the recent addition of the Modbus option to the ST51A and ST75A product family, FCI offers more Modbus compatible thermal mass gas flow meters than any other manufacturer. Whether your application is in machine control, plant air flow, pilot plant development, process gas flow control or off-gas reporting, within pipe diameters from 1/4 inch [6 mm] to the largest of stacks or ducts, FCI now has flow meter with Modbus I/O solution. The Modbus options are the wired-type, RS485 per EIA/TIA-485, as RTU or ASCII. They support both MS and LS 16-bit type as well as 32-bit Daniels extension type.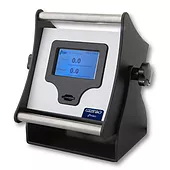 Limited Time Discount Offer On The NTRON range of Analysers.
AMS is offering its customers an additional 10% off on the NTRON range of analysers.
Valid for order placement from November 1 till November 30. Available to customers within our sales territory. Please use code: Ntron-Nov2 to claim the discount.
Bronkhorst CEM-Technology: Controlled Evaporation Mixing.
The CEM-System (Controlled Evaporation and Mixing) is an innovative Liquid Delivery System (LDS) that can be applied for atmospheric or vacuum processes. The vapour generation system consists of a (thermal or Coriolis) liquid flow controller, an MFC for carrier gas and a temperature controlled mixing and evaporation device. The system is suitable for mixing liquid flows of 1-1200 g/h resulting in saturated vapour flows of 50 mln/min up to 100 ln/min. This vaporiser system can replace bubblers. New opportunities created with the CEM-system: mixtures can be evaporated and even solids, dissolved in solvents can be vapourised successfully.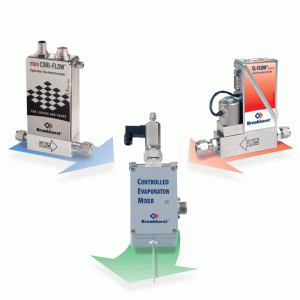 Features
– accurately controlled gas/liquid mixture
– fast response
– high reproduceability
– very stable vapour flow
– flexible selection of gas/liquid ratio
– lower working temperature than conventional systems
– optional control by PC/PLC (RS232/fieldbus)
AMS News
Several successful IICA TechExpo's have been held during October in Perth and Bunbury in Western Australia. Many visitors attended our stands and both Michael Hicks and Martin Stanley were kept busy demonstrating our range of equipment. On the side is a picture of the Bunbury stand.
As was mentioned in lasts months newsletter AMS has been appointed distributor for NTRON in Australia and we look forward to a long relationship with the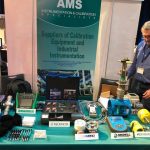 company. The range of NTRON products will greatly enhance the products in our analytical division. Details are now posted in this newsletter and the website will also be updated in the near future.
With only a few months to go till the end of the year we are getting busy with setting budgets not only for our various suppliers but also internally thus keeping us very busy. AMS is also aware of several new products to be launched in the near future which has several of our staff very excited. We hope to announce these products in the near future to our customers.
The website is continuously updated and new articles placed on our BLOG page, thus keeping our customers informed of any new products or articles.